Technogym Recline Bike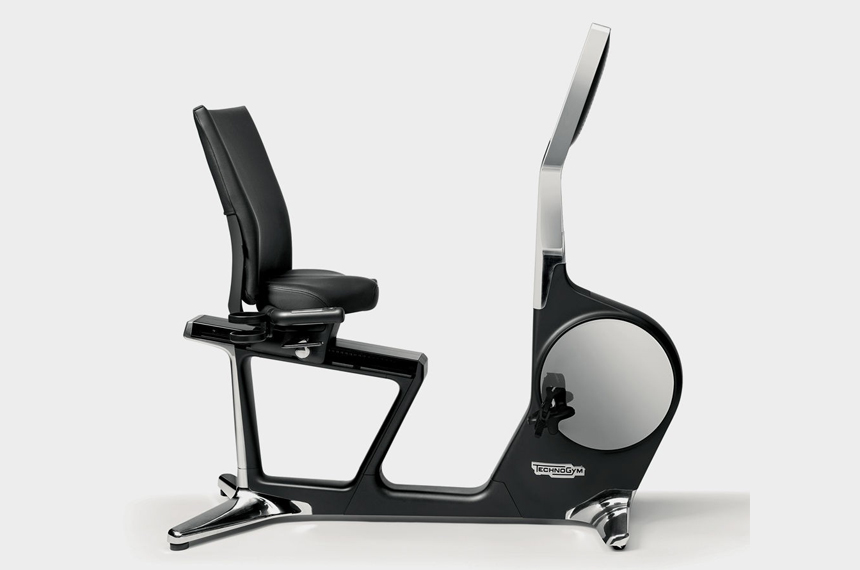 Recline Personal is more than a recumbent bike. A real masterpiece that combines excellent biomechanics from professional gym equipment and personalised entertainment with UNITY console, all wrapped up in the exclusive design by Antonio Citterio.
Exclusive high-end design & comfort
Recline Personal is a high-end product which meets the needs of a professional wellness area focused on unique and exclusive design, and is the perfect solution for hotels, fitness clubs and spas wishing to offer a special service experience to their customers.
Comfort & safety
The specific position of the UNITY display has been researched to ensure that you naturally assume the correct position. And the ergonomic Vitra seat is height-adjustable, enabling you to find the right position and to always ensure proper back support.
Quick & Easy pedals
The broad Quick & Easy pedals can be adjusted using simple, intuitive straps. The closure system, similar to that used for snowboard boots, lets you pedal even more stably. And the central handlebar gives better accessibility and an even more comfortable position.
Easy reach adjustments
Every adjustment setting is within easy reach, ensuring that your posture is not compromised and that you don't need to stop exercising to make adjustments.