PureStrength Olympic Half Rack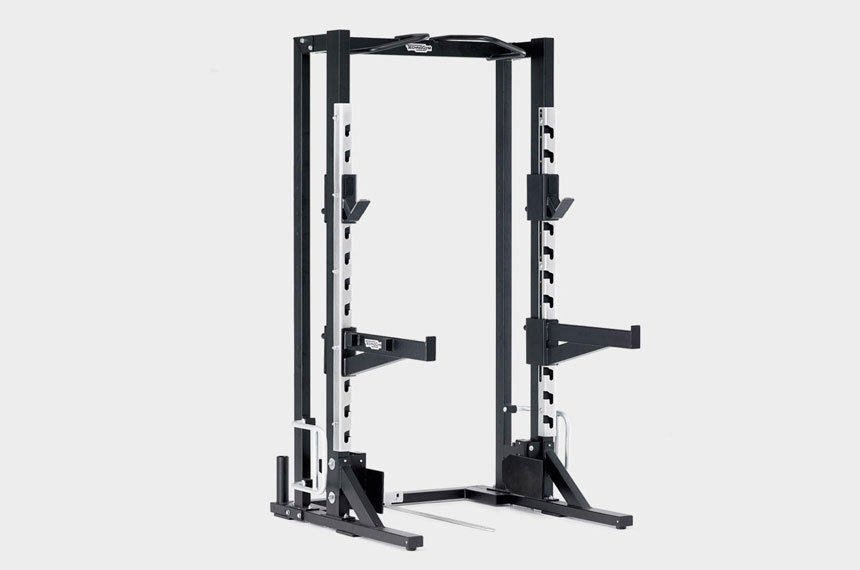 Olympic Half Rack with adjustable bench is a sleek walk-through designed, durable piece of equipment with multi-angle chin handles and integrated barbell storage holder.
Equipment that makes stronger, keeps safer, lasts longer
Over three decades of extensive research in science and movement and 6 successive appointments as Official Fitness Equipment Supplier to the Olympic and Paralympic Games make Technogym the ideal choice for your elite training area, to which we bring equipment that is built for athletes to the highest standards in biomechanics, ergonomics, durability and safety to maximise sport performance.
Features
Increased Versatility
The Olympic Half Rack sports integrated accessories that extend the training possibilities to achieve performance improvement with maximal safety: foldable footplates, integrated barbell storage holder, multi-angle chin handles, dip handles, while an optional accessory allows the Olympic Half Rack to be connected to an adjustable bench.