Excite Bike 100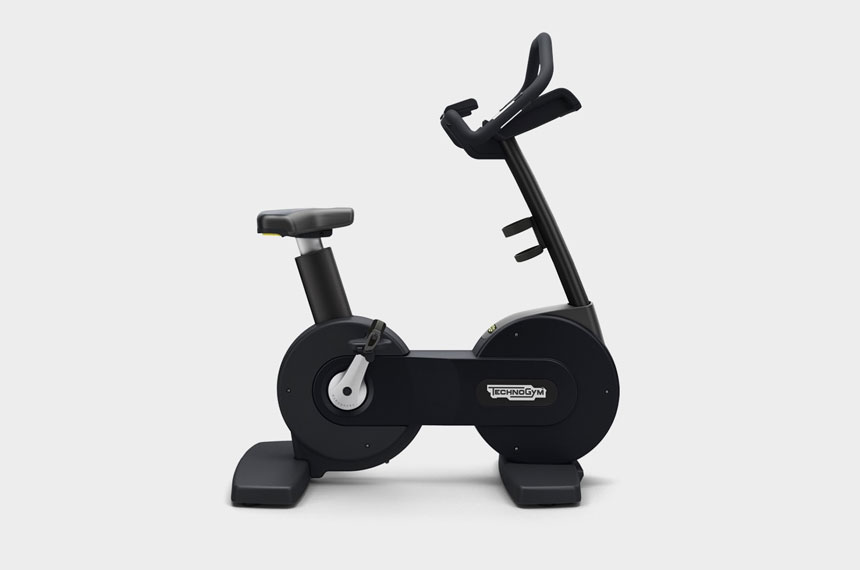 Enjoy the sensation of riding a real road bike. The biomechanics and ergonomic design offer a variety of positions to help you achieve peak performance.
Engaging Cardio
Excite® collection offers you a fully connected cardio experience. Its new UNITY™ 3.0 and TV consoles for personalised and diversified entertainment, new challenging workouts and innovative features are designed to deliver results in a fun and easy way. The new colours add a stylish touch to every space, and are the perfect solution for all facilities wishing to deliver special experiences.
Features
3 Bikes in 1
The exclusive handlebar design enables you to ride in 3 different training positions: standard, city bike and a stimulating race position
Road Cycling Feeling
Bike offers a more realistic cycling experience thanks to the reduced distance between pedals and the optimum seat-to-pedal alignment. You will not only feel at ease, but also enjoy a more realistic and biomechanically correct riding experience.
Fast Track Controls
The Fast Track Controls allow you to change the resistance level without having to remove the hands from the handlebar and interrupt your training.
Comfortable Elbow Support
Bike's exclusive handlebar offers a soft and ergonomic elbow support that improves your comfort in the race position.