Indoor Climbing In partnership with Dynamic Rock
For all ages and abilities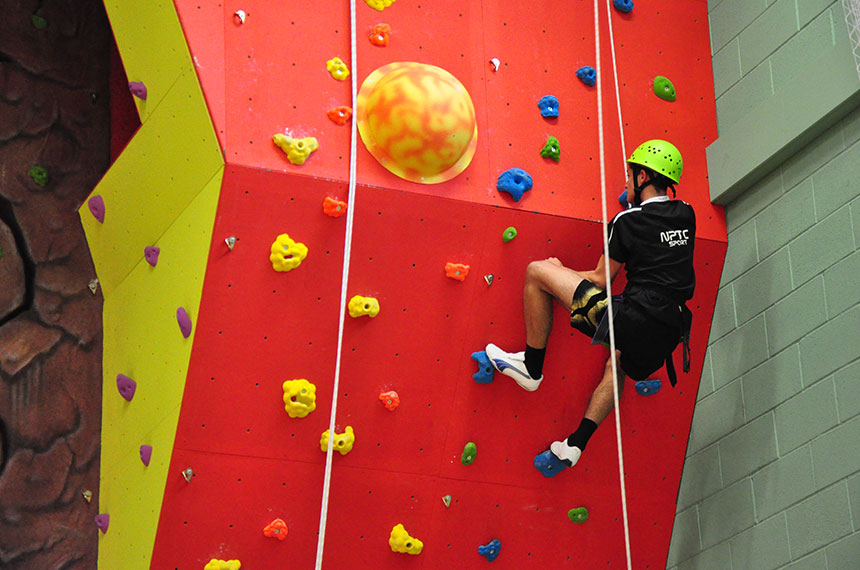 Can you conquer the wall?
You'll get a real buzz as you scale our impressive 15 metre high climbing wall. It's an excellent adventure and teambuilding activity for anyone who loves new experiences. Suitable for beginners and experienced climbers, so join in the fun and scale the heights. Our climbing facility is run in partnership with Dynamic Rock.
Junior Club & Children's Parties Available
We have fully trained staff that can work with individuals or groups. The climbing wall height is 15m, has 4 overhangs and has more than 20 different routes. Outdoor Climbing Wall
There is a wide variety of difficulty levels catering for climbers of all levels. Using the French grading system (which is an internationally recognised system for this type of climbing) our climbing wall rates from grade 4 (easy) to 6B+ (extremely hard).
To hire this facility please contact Customer Services on 0330 818 8400 or click here to complete our enquiry form