PureStrength Row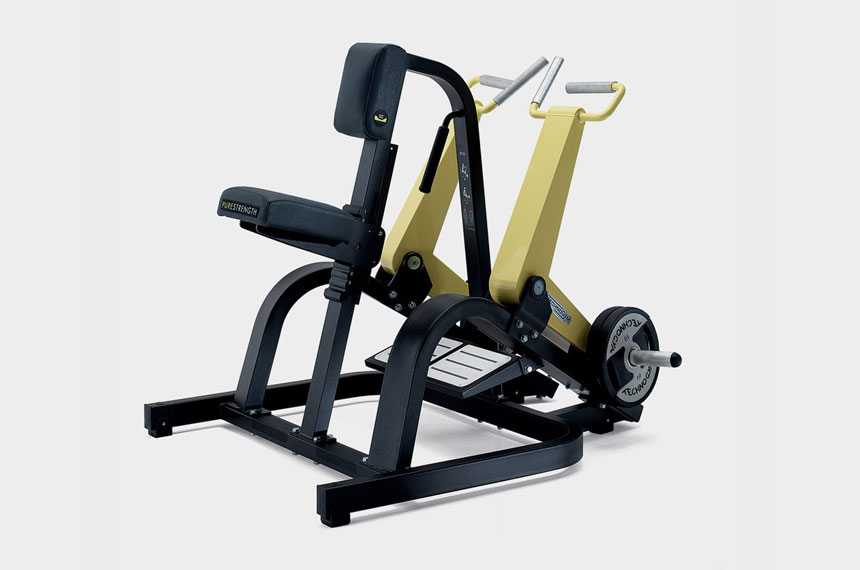 Row offers the freedom and pure feel of free weights within a safe environment. It's built to the highest standards in biomechanics, ergonomics and safety to activate the latissimus dorsi, biceps, trapezius and posterior deltoids muscles.
Equipment that makes stronger, keeps safer, lasts longer
Over three decades of extensive research in science and movement and 6 successive appointments as Official Fitness Equipment Supplier to the Olympic and Paralympic Games make Technogym the ideal choice for your elite training area, to which we bring equipment that is built for athletes to the highest standards in biomechanics, ergonomics, durability and safety to maximise sport performance.
Features
Pure Grip
Push and pull movements become more effective and comfortable with the new handgrip design that distributes the load more evenly. Markings show correct hand positioning and the grained texture of the surface increases grip and prevents lateral slipping. The special aluminum, copper and silicon alloy ensures maximum durability.
Stability and Variety
A central fixed handle and large footplates offer maximum stability and comfort when performing unilateral exercises. Dual handgrip positions provide exercise variations and different muscle involvement.