Selection Pro Leg Press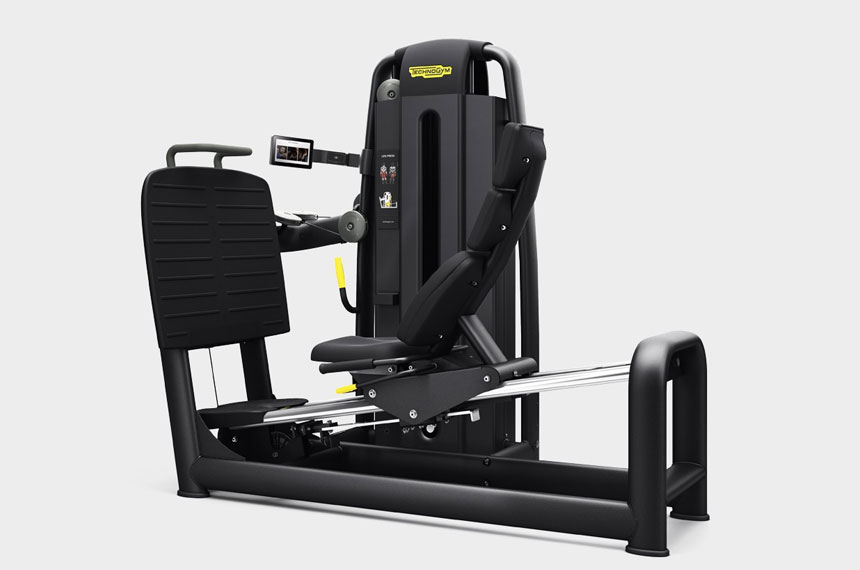 The Leg Press is specifically designed to strengthen the legs from a comfortable ergonomic seat.
Connected Strength
Born from the experience of 6 Olympic Games, 20 million everyday users in 10,000 facilities and 20 billion workouts, SELECTION PRO sets the standards in terms of biomechanics, ergonomy, design and ease of use. And thanks to the optional UNITY™ MINI, the first connected interface for strength training, it will change forever the way you train.
Features
Great Feeling and Comfort
The cam in the foot platform optimises the resistance profile and the shock absorbers smoothly decelerate the seat at the end of the possible range of motion, giving you a direct feeling that is also safe and comfortable.
Exercise Variety
The Leg Press has an extra-large, multi-angle foot platform that increases exercise variations. The machine is also suitable for calf exercises thanks to the presence of a reinforced area.
Ergonomic Backrest
The 20 degree angle of the backrest mimics the squat position and minimises the weight of the body on the spine.
UNITY™ MINI
Thanks to its Strength Pilot™ advanced exercise guidance options and real time biofeedback, it provides the most effective and engaging workouts on the market. Fully connected, it automatically pushes your training data to your mywellness account so you can monitor your results over time. Available as an optional feature on all strength equipment.