New Gym Rules!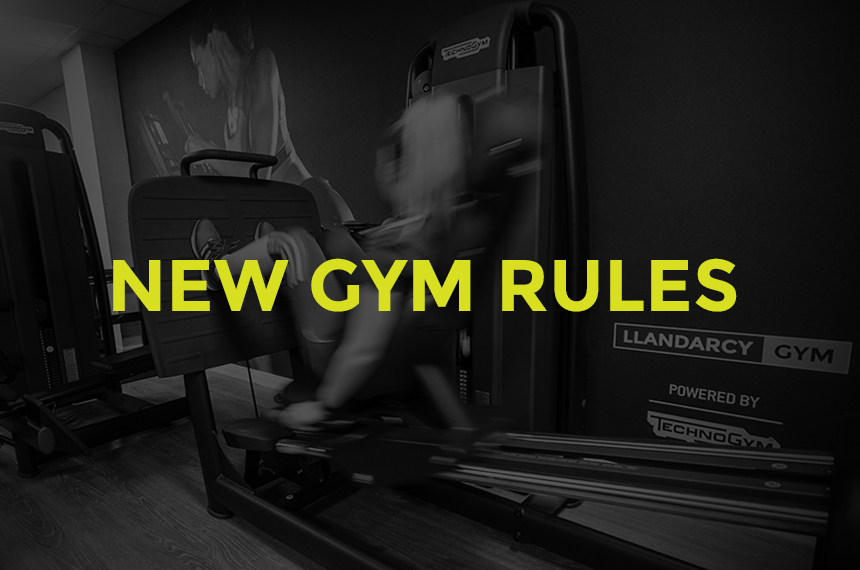 Llandarcy Gym reopens on Monday 9th November. We have introduced new gym rules and kindly request that all our members adhere to these at all time while using our facility.
Mask use
Masks must be worn at all times in public areas. Masks can be removed during training sessions.

Signing in
On arrival please sign in at reception in line with track and trace requirements.

Symptoms
If you are experiencing any known COVID 19 symptoms please return home and DO NOT enter our facility.

Booking duration
Peak time booking sessions are strictly 60 minute duration.

Social distancing
Please adhere to social distancing at all times.

One way system
Please follow signage for designated entrances and exits.

Hand sanitising
Please sanitise hands on entry, and frequently throughout your gym session. Please use hand sanitiser provided.

Sanitising equipment
Please collect a green spray bottle from reception for the duration of your session.
Please spray all equipment after use and leave product air dry. DO NOT wipe with blue roll.
Our staff will take care of cleaning the equipment.

How to book sessions
All classes and peak time gym sessions are available to book online, at our reception desk, by telephone or through our Llandarcy App.