Swim, Learn, Splash at Afan Valley Swimming Pool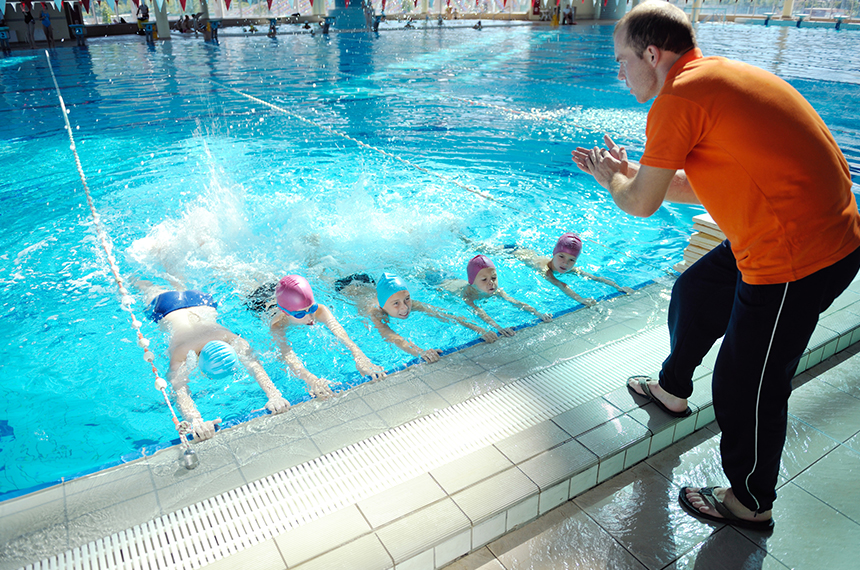 NPTC Group of Colleges stepped in to help save the pool following its closure in December last year and has been working alongside volunteers. Helped by Neath Port Talbot Council for Voluntary Services (NPTCVS), local campaigners worked hard to see it reopen. They set up a company, Afan Valley Community Leisure (AVCL), to support their efforts and have been busy raising funds.
The College, which owns and runs other leisure facilities including Llandarcy Academy of Sport, hopes that the community will use the facility for recreational, health and educational purposes.
Gaynor Richards, Director for Neath Port Talbot CVS said: "Neath Port Talbot CVS is delighted to have worked alongside NPTC Group of Colleges in supporting the community volunteers who have secured the future of Cymmer Pool.
"There is huge skill within our communities and this project would not have been possible without the commitment of the volunteers who have invested huge amounts of personal time. A significant role has been played by the College which will provide a critical link to further learning and education opportunities for local people. Neath Port Talbot CVS will continue to work with the group and help to ensure that the Pool is a successful and sustainable venture."
"Hayley Phillips, Secretary of AVCL said: "We are really looking forward to the Open Day when we will see swimming start again in the Afan Valley. I am sure we will have a great turnout on the day, not just from local residents but from further afield.
"Afan Valley Community Leisure (AVCL) has been working with NPTC Group of Colleges for many months and we are very excited as the reopening day gets ever closer. We are also extremely grateful for the help we have received from Neath Port Talbot CVS. None of this would have been possible without their knowledge, expertise and commitment to this project."
Good luck to everyone at the new Afan Valley Swimming Pool. Lets hope the people of Cymmer and surrounding area support the pool to ensure we keep it open for many generations to come
Awesome used to love visiting the old pool. Great attraction in the heart of Cymmer. Some good news for a change - let's hope this takes off.
I used to go to the old Cymmer pool all the time. Can't wait to take my children there to show them where mum learned to swim.
The news that Afan Valley Swimming Pool was reopening is fantastic news for the community. My family are really looking forward to using the pool again.
View Afan Valley Swimming Pool Website