ESCAPE THE COLD WITH OUR RANGE OF CYCLE CLASSES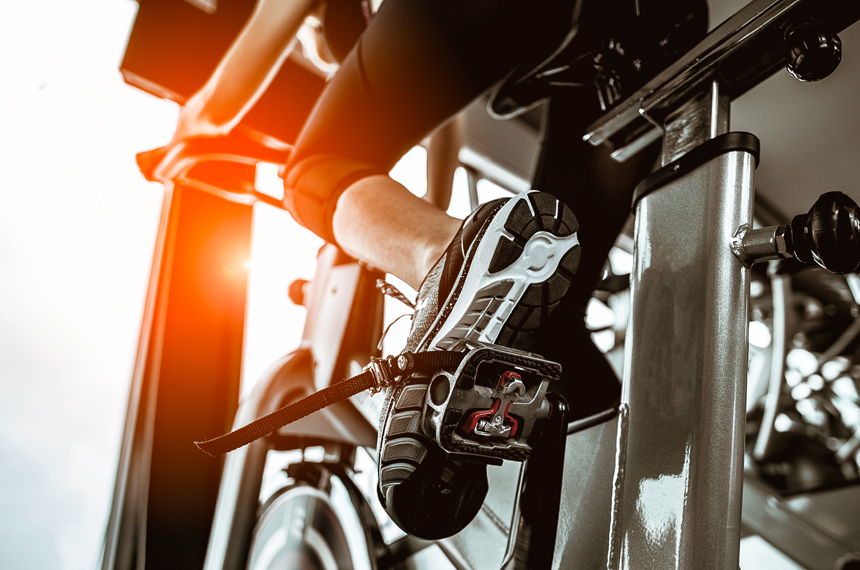 As the skies begin to darken and temperatures drop it can be tempting to let your fitness goals slip. It's easy to lose motivation at this point and find yourself sitting on the couch again.
To stay on track this Winter try taking a classic Summer exercise – cycling – inside to escape the weather.
Cycling is a popular outdoor option in Summer but it can also be the perfect Winter workout. Moving indoors to cycle means no need to worry about the weather forecast. The room temperature is regulated, the music is pumping and there's a class of keen riders helping to spur you on.
Indoor cycling is a low impact workout, making it a safe way to get your heart pumping in the colder months. It's also simple to get started. A quick check with your cycling class instructor to make sure your bike is set up comfortably is all you need. You are now ready to get pedaling.
Don't be fooled in to thinking a stationary bike won't offer much of a challenge. Cycling classes are crafted to deliver maximum results, mixing up a variety of time trials, flat riding, hills and interval training. The emphasis is on cardio training and pushing you that bit further.
At Llandarcy Academy of Sport classes like RPM are a great way to keep up your fitness levels and stave off the Winter ills that can hit when you're not looking after yourself. The high-intensity interval training of LES MILLS SPRINT is perfect if you're looking to up the ante and take your fitness to the next level.
The trick to beating the Winter doldrums is to stay active and take on new challenges. Cycling is an ideal indoor workout that keeps you on your toes and can safely see you through the energy-sapping Winter months. You can build up endurance and improve your fitness with each class you attend.
If you love the cardio benefits and buzz that cycling delivers then riding should be in your routine this Winter.
View class timetable for our latest cycling classes - Click here